DeepMind's Health team joins Google Health.
Google Health will be able to tap into DeepMind's global expertise in areas like AI, DevOps, data security, Cloud storage, and user design.
Google Health family has announced adding DeepMind's experts to tackle some of the most challenging and complex problems in the Healthcare sector. The technology research group would leverage DeepMind's expertise in developing AI and Machine Learning applications, mobile tools, and data security platforms to boost adoption in the conventional marketplace.
DeepMind is already providing a mobile medical assistant for clinicians. This app is helping patients connect seamlessly with the clinicians looking after them. In their partnerships with The Royal Free London NHS Foundation Trust, Imperial College Healthcare NHS Trust, and Taunton and Somerset NHS Foundation Trust, Google Health team is expected to further expand technology applications for the Healthcare industry.
AI in Healthcare: Bringing Data Within Everyone's Grasp
The global Healthcare AI industry is expected to surpass $13 billion by 2025, according to this report. PwC states that new emerging technologies such as AI and ML are keys "to enabling people to take more control over their day-to-day health needs." In this competitive scenario that demands enhanced focus on developing accessible technologies and tightening patient data security, Google Health's latest additions would bear positive results.
Want to publish your own articles on DistilINFO Publications?
Send us an email, we will get in touch with you.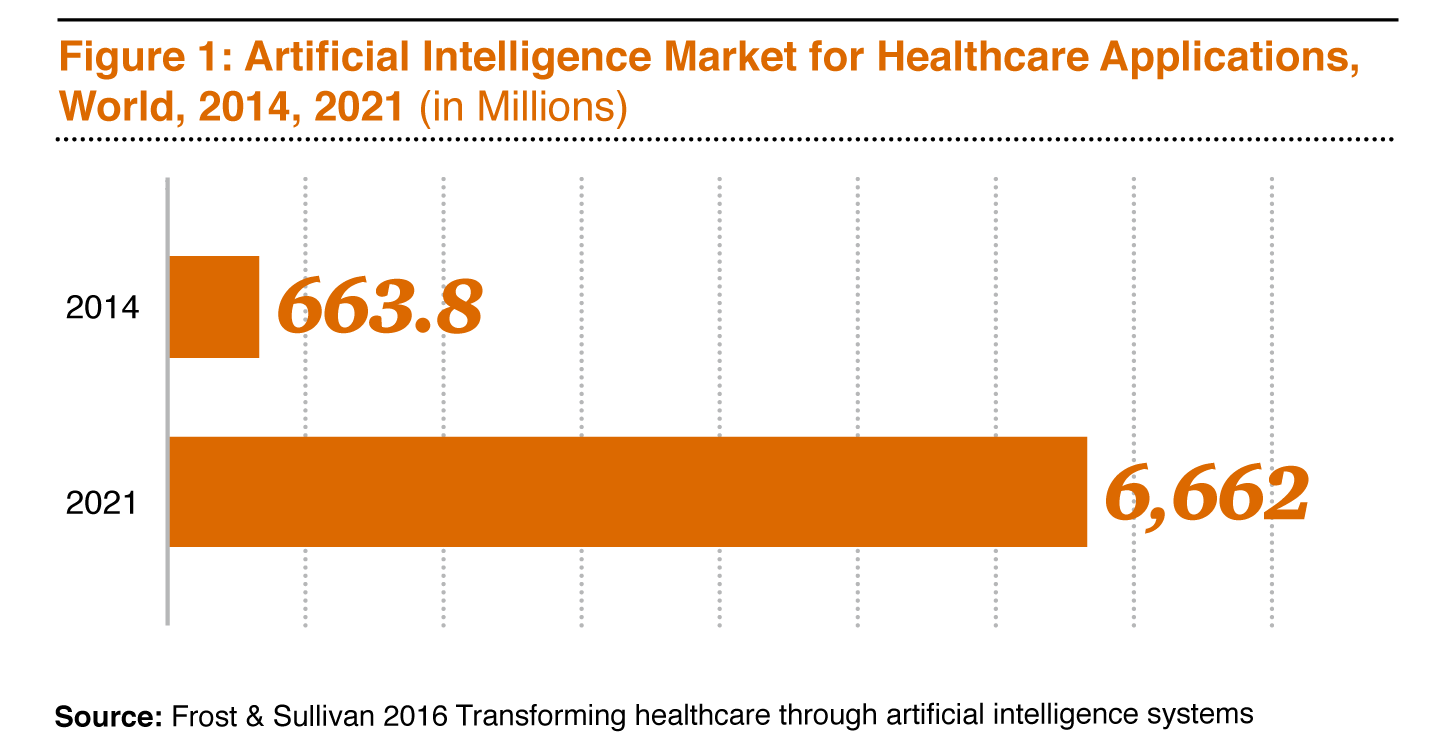 DeepMind will also help Google Health team manage health data with 100% compliance with the current data governance and privacy standards. With approvals from technology partners, Google Health would continue to offer integrations to partners, in addition to expanding the community to new logos willing to join research and app development.
In an official blog, Dr. Dominic King of DeepMind stated –
As has always been the case, our partners are in full control of all patient data and we will only use patient data to help improve care, under their oversight and instructions.

Over the last three years, DeepMind has built a team to tackle some of healthcare's most complex problems—developing AI research and mobile tools that are already having a positive impact on patients and care teams. Today, with our healthcare partners, the team is excited to officially join the Google Health family. We see enormous potential in continuing and scaling, our work with all partners in the coming years as part of Google Health.
Dr. King also informed that Google-DeepMind integration would be led by Dr. David Feinberg. The new team would build applications to tap into global expertise in areas like Mobile development, data security, cloud storage and user design to build products that support care teams and improve patient outcomes. Dr. King is joining the Google Health team, with other members involved in deep research.
In recent times, DeepMind has worked extensively on Google and Android platforms to the boost adoption of mobile-based applications. Last year, DeepMind create two new features for Android P users, Adaptive Battery and Adaptive Brightness. 
Adaptive Battery: A smart battery management system that uses machine learning to anticipate which apps you'll need next, providing a more reliable battery experience.
Adaptive Brightness: A personalized experience for screen brightness, built on algorithms that learn your brightness preferences in different surroundings.
Dr. King explained the effectiveness of bringing brain and hands from DeepMind at Google Health.
"I saw first-hand how technology could help, or hinder, the important work of nurses and doctors. It's remarkable that many frontline clinicians, even in the most world's most advanced hospitals, are still reliant on clunky desktop systems and pagers that make delivering fast and safe patient care challenging. Thousands of people die in hospitals every year from avoidable conditions like sepsis and acute kidney injury and we believe that better tools could save lives. That's why I joined DeepMind, and why I will continue this work with Google Health."
Currently, Google is going beyond their Search, AR VR, and Conversational AI offerings. With Google Health, the company offers some of the most advanced applications with emerging technologies to elevate healthcare for everyone. In addition to working on AI, Computer Vision, Natural Language Processing, and Search Intelligence, Google is using Predictive Intelligence, Data Visualization and Big Data Computing "to assist in diagnosing cancer, predicting patient outcomes, preventing blindness, and much more." Customers include doctors, nurses, healthcare companies, pharma companies, robotic OEMs, mobile app makers, developers, and patients from around the globe.
Date: October 03, 2019
Source: Aithority
Coffee with DistilINFO's Morning Updates...
Sign up for DistilINFO e-Newsletters.