Statement of Donald Rucker, M.D.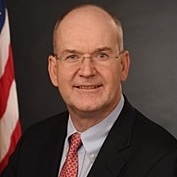 National Coordinator for Health Information Technology
Office of the National Coordinator for Health IT
Department of Health and Human Services

Download Full Statement in PDF
The Cures Act directs the HHS Secretary to adopt standards and policies that advance the seamless and secure flow of electronic health information across the health system. On March 4, 2019, ONC issued a proposed rule to implement key provisions in title IV of the Cures Act. This proposed rule aims to drive the electronic access, exchange, and use of health information. It seeks to inject competition into the health care delivery system by addressing both technical barriers and business practices that impede the secure and appropriate sharing of data. A central purpose of the proposed rule is to facilitate patient access to their EHI on their smartphone, growing a nascent patient- and provider-facing app economy.
I would like to begin by discussing the current health care and health information technology environments. In an extraordinary shift from a decade ago, most hospitals and providers now use electronic health records. However, information captured in these systems often remains inaccessible to patients and to their providers across different settings.
Want to publish your own articles on DistilINFO Publications?
Send us an email, we will get in touch with you.
Fragmented care can lead to hospital readmissions, medical errors, and poor health outcomes, especially among patients with multiple chronic conditions who rely on coordinated care to help manage their health. Today, only half of the hospitals report having the necessary information electronically available from outside providers or sources at the point of care. Notably, hospitals with advanced interoperability capabilities are significantly more likely to have information available from outside sources compared with hospitals lacking those capabilities. A health system where information flows appropriately and securely to patients and their providers can improve care coordination, reduce adverse events, and lower costs. ONC designed this proposed rule to help stimulate a more connected health system that leverages health information to better serve patients.
Date: May 15, 2019
Source: United States Senate